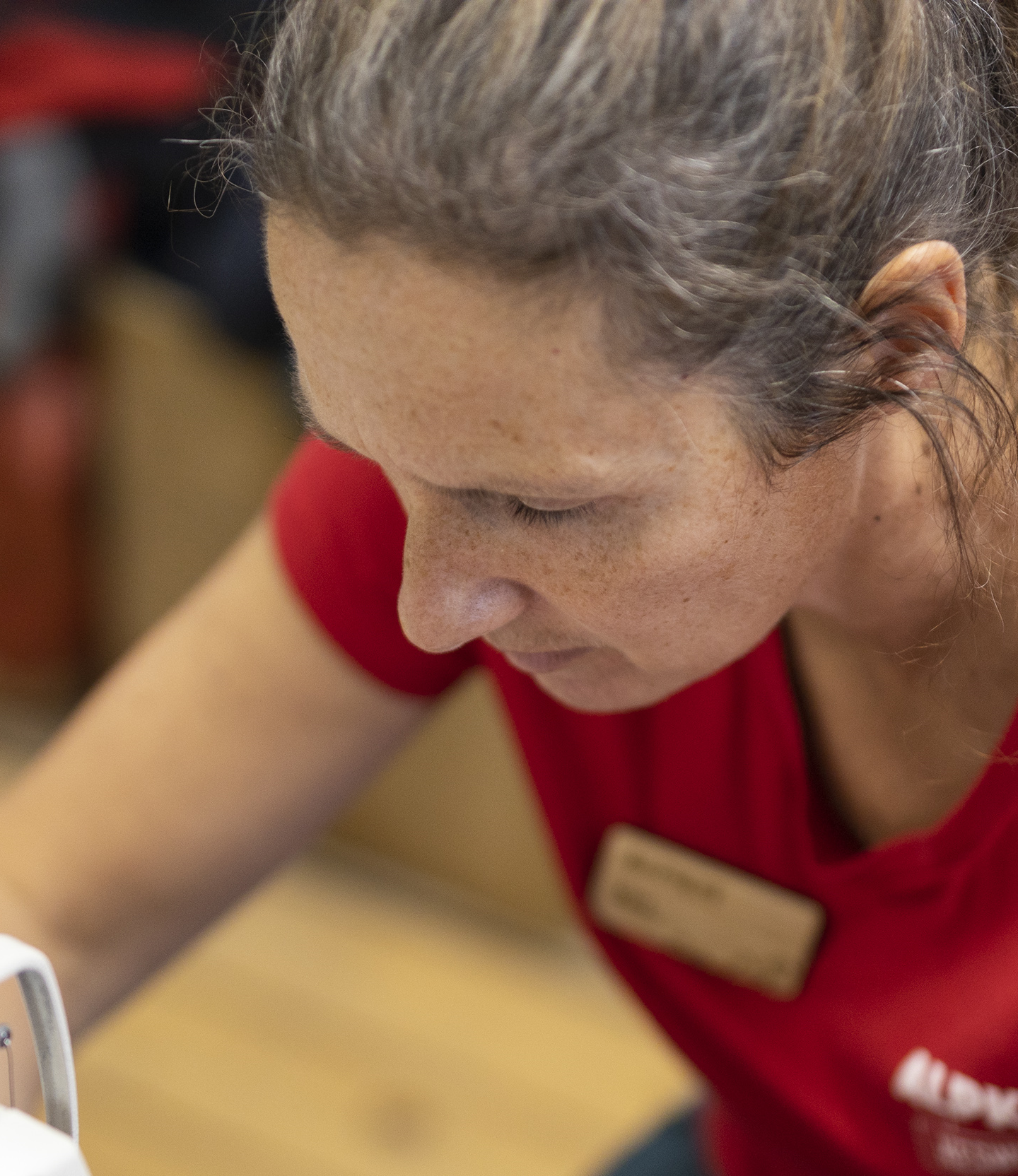 December's Sewing Stories
We'll let you into a secret. Kit doesn't forget. It holds your memories from your biggest and smallest adventures. That's why our repair stations have been keeping gear going since 2004. Hack, patch, sew. Take it with you again. And again. Here's this month's Sewing Stories.
Zipping the Hunka
One customer told the Edinburgh Repair Heroes that he's "not the youngest" anymore. He wanted to add a zip to his Hunka bivvy bag to make it easier to get in and out. It makes sense really. Why do sleeping bags have zips but bivvies don't?
The team got a waterproof zip and seam sealed it on the inside, to maintain the waterproofness. It was relatively straightforward. The only problem was the drawcord. Repair Hero Monika found a new hole for the cord to come out and there you have it! A waterproof, zipped bivvy.
Patching up Patagonia
A runner from Llanberis came to the Repair Station in the Betws-y-Coed store, looking rather sheepish. He had been in the pub, reaching for his pint. But his arm was getting a bit hot. It turns out there was a lovely, warm candle under his arm which had burnt through his favourite jacket. He asked Repair Hero Rosanna to patch up his Patagonia with something funky (to distract from the dirt!). When he got it back, he put it on straight away – so we think he missed it!
Gravitas Sleeve Amendment
A local Edinburgh mountaineer asked for the sleeve shortened of his Gravitas jacket. Sometimes the smallest of alterations can mean the most. There's nothing quite like a custom fit piece of kit.
Zipped and Race-Ready
Rosanna at the Betws-y-Coed store adapted this long-sleeved base layer for a customer. All he wanted was a zip for some ventilation options. But the thin, delicate fabric made it terrifying to cut into! Especially considering it was his favourite top. They worked together to decide the length of the zip and get it just right. The customer requested the repair on Friday. And, by Saturday, he was wearing his new top for his mountain race.
A Truly Tiny Home
To add some festive camping sparkle to the Ilkley store's Christmas Crackers table, Repair Hero Charlotte made a little bed for her water bottle. She made a sleeping bag from an old down jacket sleeve – which had already been used for spares for other repairs. Bottie the bottle's pillow is a broken Cloudbase sleeping mat. And the mini hammock is an old tent peg bag. A truly tiny home just in time for Christmas!
What Now?
If you have any well-loved kit in desperate need of repairing, hand it into any of our eight stores or chat to our lovely repair heroes in Hathersage, Keswick, Edinburgh, Betws-y-Coed, Ilkley and Bristol.