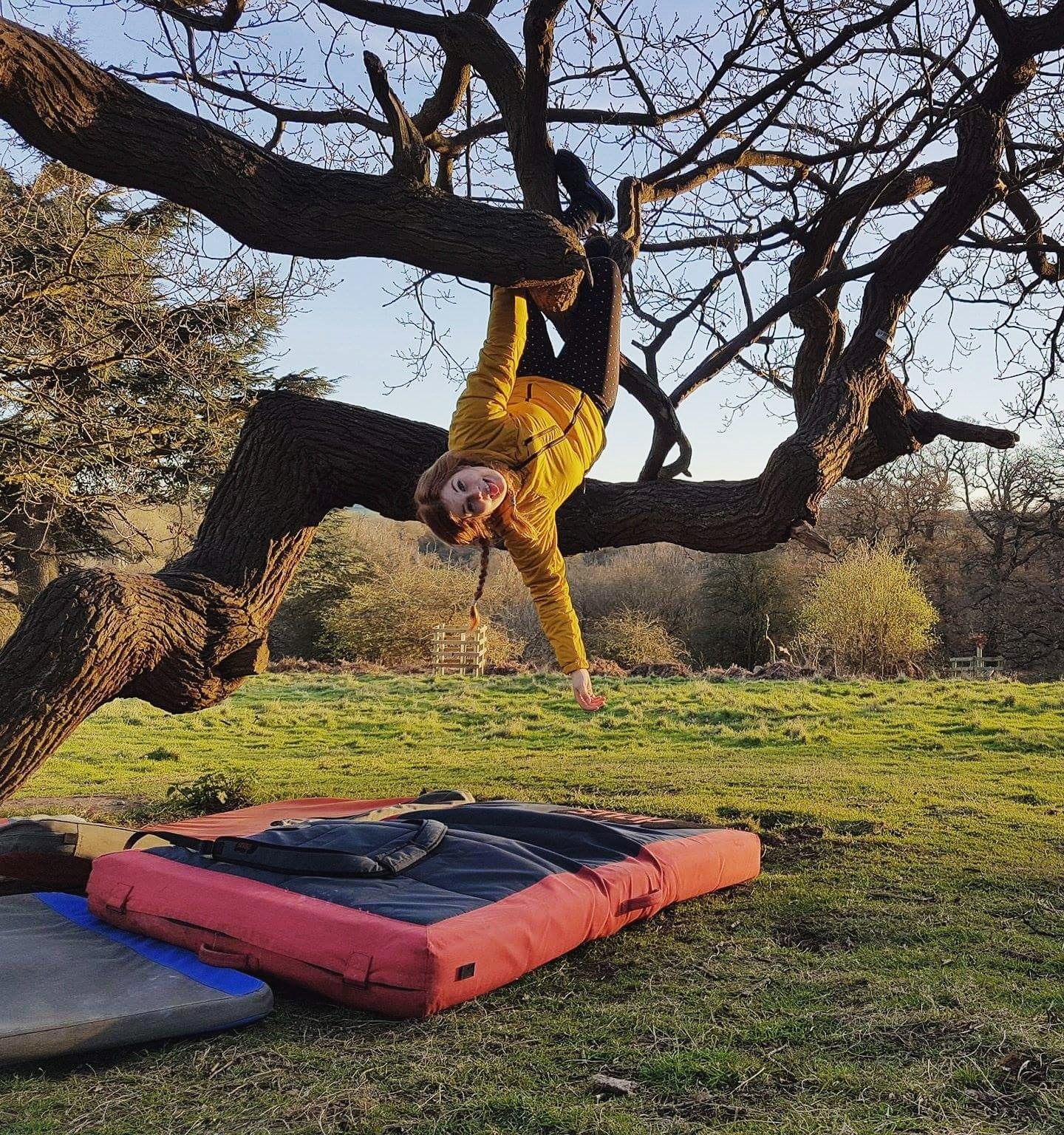 Wild Child to Adventure Aficionado
I grew up in the heart of the National forest- as a kid people used to say that I was more wild than child. I would spend hours in the forests and fields near my house, climbing trees, swimming and building dens with my friends. I even tried 'abseiling' out of my bedroom window with a bed sheet that I'd tied into a rope (my mum wasn't too pleased).
As an adult, not much has changed really; I swapped the bedsheets for ropes and the dens for tents. But I do still love to climb a good tree!
Unfortunately after that, my life changed in bigger ways and I didn't really have the time to commit to any specific activity. It was bit of scrambling when I had the time, fitting a swim in before school. Life was like that for a long time and I struggled to make the committment to one particular pastime.
Fast forward a few years: A friend took me to the Climbing Unit for the first time, I was hooked. I love the mental challenge of battling your shaking legs, willing your tired fingers to hang on, the awesome people you meet wherever you go.
Around the same time I started bouldering, I also finished uni. I think I missed the memo about graduating. I never expected that after I graduated I'd actually have to grow up! Avoiding it for as long as possible, I travelled around Australia for a couple of months, lived in a dodgy apartment in Ireland for a while, camped out in a cave in Portugal. Whenever I flew home, it was back to my 'normal' life. Working at a golf club, heading for the peaks, the ocean, outside as often as possible.
I've always thought that life is full of small and brilliant moments; the rising motion of your body following a wave. Sore hands on your steering wheel after a day at the crag. When the inside of your lungs start to burn when you're out of breath. There are the real adventures. The things you can't buy. They're the things you have to earn and are lucky enough to experience.
Alpkit is full of people like that, who make the most out of every day. It's run by adventurers for adventurers, and that's one of the many reasons I wanted to work here. They really do 'go nice places and do good things'. The staff (and customers) live with passion. We run, paddle, climb, swim and ride our way through life and that same passion is carried over to work. That's why I applied to work here, and it's why I (already) love my job.