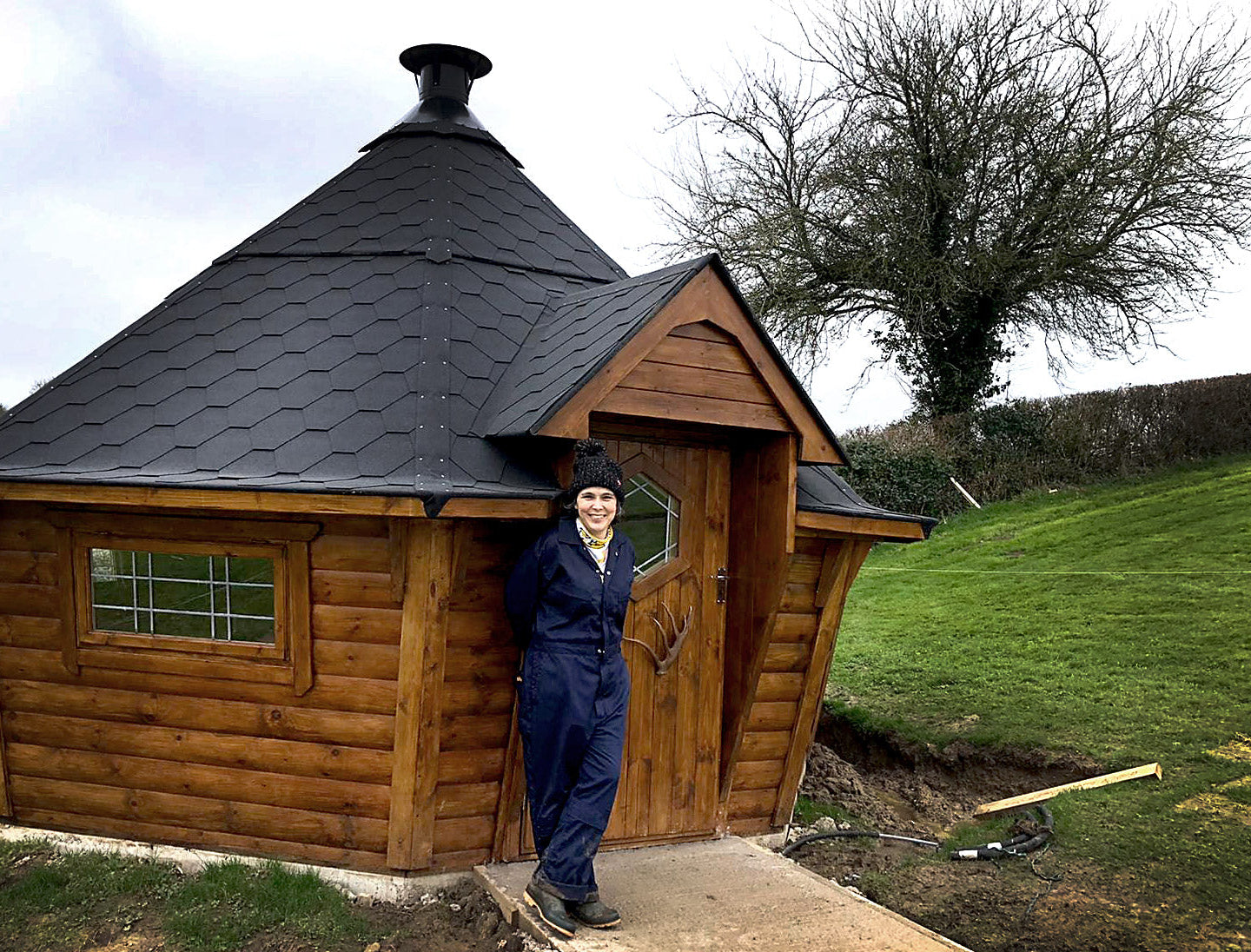 When some are facing difficult challenges in life anyway, you just have to look at the incredible work going on at places such as The Shire at Crockermoor to see the huge impact being able to get people outdoors and connecting with nature can have on their lives. To make this as inclusive as possible then it's essential to make sure access is suitable for all.
The Shire at Crockermoor CIC in Dorset is a day service for adults and children with learning disabilities and mental health issues. Their aim, to provide an opportunity for these individuals to gain a variety of knowledge, skills, confidence, social interaction and the gratifying achievement of gaining friendship and a feeling of self-worth through a variety of nature and animal assisted therapies.
Often they have severely disabled day users attend and are working hard to make sure that all attendees can benefit and be part of The Shires ongoing activities, so have started installing crucial wheelchair accessible pathways to the parts currently unobtainable for some.
To increase the range and quality of services they could offer they had a Sensory Lodge installed to provide a quiet space for all individuals of varying abilities attending The Shire's day service, including local SEN schools that attend every week. Pip is Director of The Shire at Crockermoor CIC and she approached the Alpkit Foundation for some support towards opening up easy access to the lodge and so maximising its impact and usefulness.
"The lodge provides the opportunity to engage, interact and learn skills - including cooking and sensory input. But it's also used as a quiet space to relieve anxiety, stress and overloads. The Lodge is also used as an additional under cover space for practical projects. The pathway was inaccessible due to the hazards and risks of the uneven, very muddy entrance. This made it very difficult for individuals with mobility issues and wheelchair users to access the lodge."

It's obvious how important it would be to make it easy for all individuals to gain access to the sensory lodge. So it was wonderful to hear back from Pip on how the £250 award was a big help towards being able to complete the installation of the wheelchair accessible pathway.
"Our objective has always been to provide a therapeutic opportunity for individuals with physical, mental and emotional health issues. The new pathway has now provided the opportunity for all individuals, including wheelchair users, to access the Lodge safely so that they too can benefit from the range of opportunities on offer. The pathway is maintained and used daily made an enormous impact to so many and is a very important addition to The Shire, benefiting everyone that attends the Day service - including children that attend weekend and evening sessions. It really has put enormous smiles on all the faces of the attendees"
Find out about the amazing The Shire