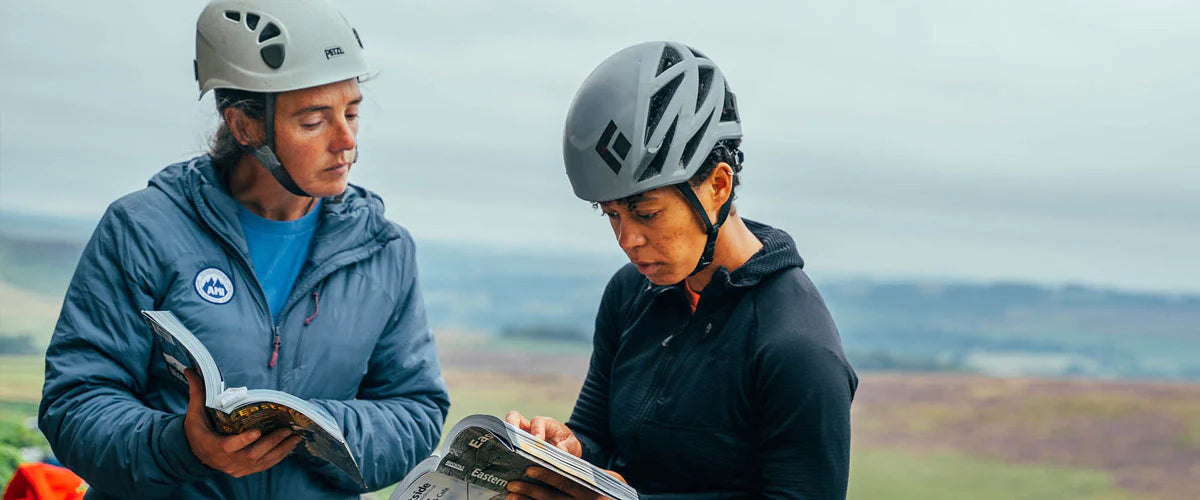 Helping Association of Mountaineering Instructors support Women's Trad Festival and other events through their charity tender fund. Photos. Veronica Melkonian
We've had the pleasure of working with the Association of Mountaineering Instructors for a number of years now, providing added resources to the work they do via their charity tender fund. With a grant of £2500, which is then match funded by themselves, it lends support to those members specifically targeting work that looks to increase diversity, inclusion and access in the outdoors.
So as we commit to to support the AMI for another year it's a great example of a positive and effective relationship that means they will be able to continue supporting events, as well as being able to offer funding to individual AMI Members to deliver their own charitable undertakings in 2023.
Catching up with AMI chair, Rob Pugh it was great to hear about 3 major mountaineering related events that they were able to support through 2022. One of these included Chris Walker Memorial Trust Avalanche Awareness Workshops. The CWM trust provides continuing professional development funding for additional training in avalanche awareness in Scotland.

"During winter 2022, the AMI covered 2 AMI member specific Avalanche Awareness day long training workshops. These were attended by 18 AMI Members who all benefitted from an increased personal knowledge of avalanche safety, and who will also be able to pass on this information to their winter walking and climbing clients."
Then alongside the Irish Women's Rock Festival they also supported the popular Women's Trad Festival back in August, providing professional advice and guidance as well as supplying highly qualified mentors to uphold safety at the festival. 


Its mission is to help beginners transition from indoor to outdoor and reflect the increasing diversity indoors out onto the crags. Alongside this it looks to establish a supportive environment for creating role models and inspiring progression, which can then support women and other marginalised genders in outdoor leadership. By supporting the AMI it meant that they could then contribute strongly to the event, as Rob summarised.
"For the Women's Trad Festival we were able to have 36 Full AMI members there, delivering workshops for the 2 days, plus an AMI Coordinator. WTF covered the costs of some of the mentors and instructors, while the AMI funded the rest in order to provide a valuable presence that would have maximum impact and help make the event such a positive success."
It's great to see the impact events like this are having, with 400 climbers there ranging from 8 years old to 82. 88% came away from the festival with increased confidence, 93% hope to keep climbing with their group/partner and 70% are considering a climbing qualification, or further qualification. As well as their website you can read more about the 2022 edition over at UKClimbing